Faith
With Jesus, It Ain't Over!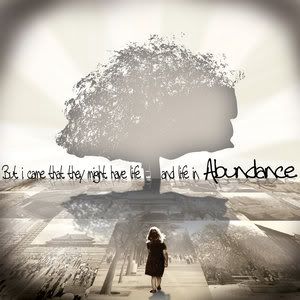 "The thief comes only to steal and kill and destroy; I have come that they may have life, and have it to the full."

John 10:10 (NIV)
I recalled the first day of Primary 1. I was so excited to go to school to meet my new friends. I bet that if you knew me during my primary school days, I would tell you:
"I love going to school because of friends and the ice cream!"
Until I reached Primary 5 and I had a change of school. I wouldn't deny that the absence of ice-cream was part of the reason why I didn't like school as much as before. When I reached Primary 6, where the Primary School Leaving Examination (PSLE) was around the corner, stress overcame me, and I didn't like school because of exams.
As the years went on, proceeding to Secondary school life, I didn't like the numerous amounts of subjects I needed to take. The long hours of school dampened my spirit all the more:
"Why must I wake up early? Why are there so many subjects to take? So stressed up..."
End of Secondary school life
(Hooray! Well, I'll take back that cheer for now)
. Coming to Poly life, I wasn't well adjusted into the school system where they don't spoon-feed students anymore. Everyday, a presentation and reflection journal was needed to be handed in by the end of the lesson.
"Sian (singlish word for boring). I hate school!"
I was saying
sian
everyday until God had to knock at the doors of my heart:
"Child, where had your initial joy of going to school gone to?"
Well, that was a real knock in the head. If you are reading this right now, and have been always saying that your life is
sian (boring)
or you have been saying this for the past 5 minutes, maybe this is for you.
Jesus is telling us that He is here to give us life to the full. So stop wagging your tongue and telling yourself that you have no life. The devil stole your joy of living, but with Jesus, it ain't over!
"Whatever. You don't know my situation. I have so many problems at hand. Let me just die."
My friends, look back to Jesus, and ask for a restoration of His joy into your life.
Maybe you are dealing with your past hurts that have been compiling up like a mountain, and you don't know how to get out of it. Friend, you are not alone. One thing you must be aware of is that the devil had destroying the image of the people you think they have inflicted hurt upon, stolen away your joy or your happy relationship with your parents, and he is killing that peace in your heart. If your life is being affected in a negative way because of this, it is not of God but of the thief.
The thief doesn't have the final say; the restorer has the final say!
If you are dealing with a health issue, or your loved one has been dealing with it over a period of time, I want to assure you that this is from the thief as he had stolen away your health, and you can have your health restored just by calling on the name of Jesus.
The positive result of you having the illness in your body doesn't have the final say, because with Jesus, it ain't over!
Do you identify yourself with anything that has been stolen, killed or destroyed? It can be your broken or dashed dreams, joy, peace and even your health. Begin to call upon Jesus and believe that He has given you a life to have it to the full.
Remember, with Jesus, it ain't over!
For the Son of Man came to seek and to save what was lost.
Luke 19:10 (NIV)

As a shepherd looks after his scattered flock when he is with them, so will I look after my sheep. I will rescue them from all the places where they were scattered on a day of clouds and darkness.
Ezekiel 34:12 (NIV)