Faith
Abundance Coming Your Way!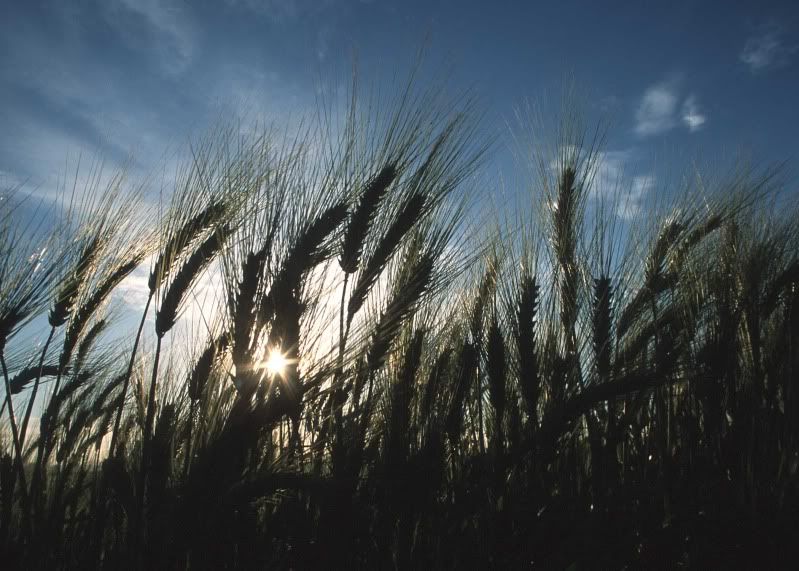 Maybe you are in a situation where you have been trying to make ends meet. You are having financial situations or debts and feel like you have been living in days of famine, where you are trying to scrimp and save just to get your daily meals. Today, God wants to tell us, that even in days of famine, we can still prosper and reap in abundance!
Isaac planted crops in that land and the same year reaped a hundredfold, because the LORD blessed him. The man became rich, and his wealth continued to grow until he became very wealthy. He had so many flocks and herds and servants that the Philistines envied him
Genesis 26:12-14 (NIV)
How can Isaac plant and reap crops in the days of famine? People around him must be thinking:
"Well this fellow must be nuts. Why not just go to Egypt and collect some food rations so that his family will survive?"
Even Isaac initially thought of going down to Egypt to get food
(Genesis 26:1)
. But God stopped him and told him clearly,
"Stay in this land for a while, and I will be with you and bless you
(Genesis 26:3)
."
You see,
obedience in the Lord leads to a bountiful blessings coming your way
(Proverbs 3:6)
. People out there may be suffering and going out to buy food for survival, but you will be there reaping crops; even counting to a hundredfold
(Genesis 26:12)
!
When we are firm in the Lord and when we shift our focus onto Jesus, we'll prosper and never fear. Even in days of famine and drought, we will never fail to bear fruit. When we fix our eyes on Jesus, no matter what may come our way, we will be able to supernaturally walk and prosper. Even Peter initially fixed his eyes on Jesus, and he could walk while the storm was raging
(Matthew 14:29)
. But when he took his eyes off Jesus, immediately he fell
(Matthew 14:30)
. You may be like Peter today, shouting for Jesus,
"Lord, save me in this situation!"
But the Lord wants you to concentrate on Him alone; to trust and not doubt
(Matthew 14:31)
.
"Cursed is the one who trusts in man,
who draws strength from mere flesh
and whose heart turns away from the LORD.
That person will be like a bush in the wastelands;
they will not see prosperity when it comes.
They will dwell in the parched places of the desert,
in a salt land where no one lives."
Jeremiah 17:5-6 (NIV)
When you trust in yourself and are having the mindset that,
"I can do things with my own strength,"
and you reject the Lord's blessings, you are like a bush in the wastelands, not seeing prosperity when it comes,
"I hate what I am facing now. All the problems are like a heavy load upon me."
This is because you are concentrating too much on the current situation you are facing that you are missing out the Lord's blessings upon your life. Drawing strength from your mere flesh is akin to dwelling in the dry places of the desert, where your strength is used up and you try to seek help but no one is around. Only Jesus can satisfy your need.
"But blessed is the one who trusts in the LORD,
whose confidence is in him.
They will be like a tree planted by the water
that sends out its roots by the stream.
It does not fear when heat comes;
its leaves are always green.
It has no worries in a year of drought
and never fails to bear fruit."
Jeremiah 17:5-8 (NIV)
Put your confidence in the Lord today. The Lord is saying that anyone who puts his confidence in him will never fear when heat comes; it leaves are always green. It will have no worries in a year of drought for he will always bear fruit. Notice that drought and fruit, or heat and green leaves doesn't make sense or any link at all. How can be produced fruits be produced in a drought or the leaves remaining green when heat comes? Most probably the drought will let all the fruits be dried up or the leaves will turn brown and wither. But take heart today, for our God is a supernatural God and he wants to usher us to a supernatural and abundant season, where we will prosper and be crowned with abundance.
Let the poor say I am rich and let the weak say I am strong. Blessed are you who trust in the Lord for you will see abundance coming your way!
You feed them from the abundance of your own house,
letting them drink from your river of delights.
Psalm 36:8 (NLT)
The LORD watches over you—
the LORD is your shade at your right hand;
the sun will not harm you by day,
nor the moon by night.
Psalm 121:5 (NIV)