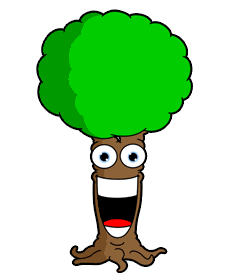 The axe is already at the root of the trees, and every tree that does not produce good fruit will be cut down and thrown into the fire.
Matthew 3:10
For so long, I was not able to let go of my past. It saddens me when I thought of the pain Jesus had gone through on the cross just for my sake, when He did not deserve to die. Reading this verse today reminds me that my life has many trees, where there are fruits grown for 17 years. Every tree represents a category:
past hurts, character, sin, names that I was called and left untrue thoughts which I have been living on till now, and also the good deeds that I have done over the years.
All the trees that are categorised as no good, which are also known as rotten ones, will be cut down and thrown into the fire, and the rest of the trees that are uncut will be left until the time when there are good fruits, fully ripped and good for consumption. I have been identifying the trees in my life that have grown as rotten, one of which is my past, which I am trying my best now to get over with it. Since the foundation of the tree is bad, affecting the growth of fruits, I was challenged to let God cut this tree out of my life, so that new trees may grow.
Day by day, Jesus asks me to continually surrender to Him so that He can start to cut off those bad trees and leave space for new, god fruits to grow, and I have been continually letting Him do it. I ask myself every single day:
"What are the trees that are currently growing, but have not been growing any good fruits? If there is, I should let God remove this tree away."
This third I will put into the fire; I will refine them like silver and test them like gold.
Zechariah 13:9
If the foundation of the tree is bad, when put into the fire, or when tested, it is not going to stay strong. However, when the good foundations are tested, they are going to stand strong, because these are the trees where good fruits can be grown.
So, today, I just want you to identify the little things in life that has been affecting the fruits grown in your trees. Do you have any rotten fruits grown on those trees? Or have you been doing anything that is unfruitful and has been taking your time away from God? This may in turn lead to bad trees sprouting in your life. If you do have any, will you let God take it away today? Will you start to commit your time to God and let Him grow great trees in your life, affecting not only your own life, but also the life of others? Think about it... :)