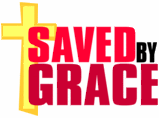 As said in the earlier blog post, as I know that I am saved by grace, at the instant when I choose to truly accept Jesus as my Lord and become serious in my relationship with Him, He promises the Holy Spirit to be in my life, guiding me and ensuring I will not walk the wrong path.
"And I will ask the Father, and he will give you another Counselor to be with you forever- the Spirit of truth."
John 14:16
Everyone who opens their hearts to accept Jesus will receive the Holy Spirit, as what He has promised. However, there may be some times when we gave into sin due to our nature of sin.
I do not understand what I do. For what I want to do I do not do, but what I hate I do. And if I do what I do not want to do, I agree that the law is good. As it is, it is no longer I myself who do it, but it is sin living in me.
Romans 7:15-16
However, we cannot always blame that it is our sinful nature which causes us to sin. Temptation may be present, and since God knows that we are weak in this area, He sends His spirit to be in our lives, guiding us from doing wrong.
In the same way, count yourselves dead to sin but alive to God in Christ Jesus. Therefore do not let sin reign in your mortal body so that you obey its evil desires.
Romans 6:11-12
Even when I am aware that I am saved by grace, I shall do my part by making sure I do not continue the life of sin. I should count myself dead to sin and alive to Christ; buried with Him in His death.
"If you love me, you will obey what I command."
John 14:15

Therefore, just as I am thankful that I was saved by God's grace, I shall not abuse His grace, but I shall please the will of my Father in heaven, because He loves me!

Thankful for His love
Thankful for His mercy
Thankful for His grace
Thankful for His blessings
Oh, how great will my soul be for praising the King of kings, Lord of Lords!
Worthy is my God forever!