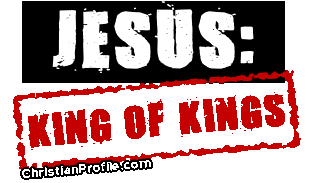 A king inherits his position by the right of birth. Therefore, he expects to be served in the best way, to live in a great palace and wants to be given the honor. For some demanding kings, they will reprimand their subordinates for their wrongdoing.
A king should be expecting all these luxuries, but today, I want to talk about this king who abandoned all these luxuries just for us: Jesus.
Realizing the wicked generation rising on earth, God needs a solution: a sacrifice for all our sins:
'For the wages of sin is death...'
Romans 6:23
Because of our sins, we were separated from Him, and the more we allow wickedness to take root in our life, we will end up in Hell.
Therefore, due to God's great love upon His nations, as He loves His people too much, He decided to send a solution: His one and only Holy Son, Jesus, to pay the debt for our sins.
Isn't this crazy when the king could enjoy the glory and honor in heaven, but, instead, the king decides to suffer? Well, it is true. If there was no solution, we would not be granted any citizenship in heaven. Like in the old testament, the people had to sacrifice a burnt offering to redeem our sins, our sin offering was Jesus:
'The thief comes only to steal and kill and destroy; I have come that they may have life, and have it to the full.'
'
In him we have redemption through his blood, the forgiveness of sins, in accordance with the riches of God's grace'
Ephesians 1:7
The high priest carries the blood of animals into the Most Holy Place as a sin offering, but the bodies are burned outside the camp. And so Jesus also suffered outside the city gate to make the people holy through his own blood.
Hebrews 13:11-12
And so, now through Jesus, we can have freedom from the bondage of sin. All we need to do is to believe that Jesus died on the cross for us and say the sinners prayer and have faith that He is going to come through our lives:
'The Lord has made his salvation known and revealed his righteousness to the nations.
'
Psalm 98:2
Salvation is available for regardless of your age. It is never too late to accept Jesus as Lord and Savior:
The Lord isn't really being slow about his promise, as some people think. No, he is being patient for your sake. He does not want anyone to be destroyed, but wants everyone to repent.
2 Peter 3:9
'For God says, "At just the right time, I heard you. On the day of salvation, I helped you."Indeed, the "right time" is now. Today is the day of salvation.'
2 Corinthians 6:2
What are you waiting for? Jesus wants to save you! Click

HERE

for guide to salvation prayer.
What a great king I serve! I will praise His name forever and ever! :D