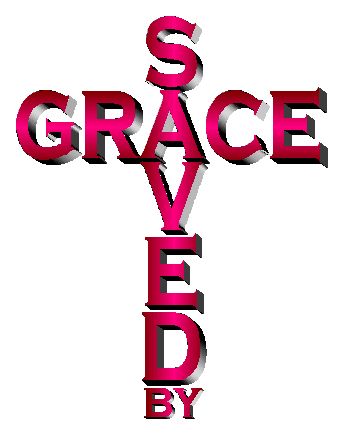 For it is by grace you have been saved, through faith— and this is not from yourselves, it is the gift of God—
not by works, so that no one can boast.
Ephesians 2:8-9
I may be in my teens, but I shall classify my life, for now, into 2 parts...
I was a Christian since the time my parents brought me to church. At the tender age, I thought of church as a playground, where I could meet up with my good friends to play hide and seek. Well, I would admit that I did not have a real relationship with God at that time, since I had no clear understand on what Christianity was about. I only knew one thing: Jesus loves me. The usual life of sin continued on, and I did not realise that God was sad seeing me behave like that. This was the first part of my life:
unreal Christian.
Until I reached Secondary 3, God revealed himself to me in a clear way. By the random invitation of a net outreach, I rededicated my life to Him: and I was never the same again when I encountered Him. I did not know that encountering God could be such a great thing you could ever do in your life. I begin to tangibly feel the presence of God in every place that I would be; the first time that I opened my heart and felt God's love and grace like never before. This is the second part of my life:
Christian.
Of course, this second part of my life will continue writing, and I do not wish to go back to my old ways. And, there will be the third part, waiting to be written: my life in heaven...
I was thinking back on the earlier 2 parts of my life, and I started having this thought: what if I died before the second chapter of my life was written? Thinking on, I knew my destiny if I stayed on as an unreal Christian:
hell.
And today, I take time to praise and thank God for His wonderful grace. I thank Him for knocking at the doors of my heart, wanting me to come back into His arms: and I am glad I did!
For my own name's sake I delay my wrath; for the sake of my praise I hold it back from you, so as not to destroy you completely.
Isaiah 48:9

When God saw what they did and how they turned from their evil ways, he relented and did not bring on them the destruction he had threatened.
Jonah 3:10

The Lord is not slow in keeping his promise, as some understand slowness. He is patient with you, not wanting anyone to perish, but everyone to come to repentance.
2 Peter 3:9
Not for God's love, I wouldn't have a chance to feel His great tangible presence and encounter Him.
Not for the death and the resurrection of Jesus, I wouldn't be given a chance to be saved again.
Not for Jesus who sent the Holy Spirit to me, I would still be living my life of sin.
Therefore, I give glory to God for my life, for I was not saved by works, by the things that I do; I was entirely saved by grace!
Today, I want to take this time to speak to this few people. If you are reading this and are not a Christian believer, I want to encourage you to accept Jesus. For He does not want you to die on the cross or do anything to be saved; He worked it all out, and hence we are saved by grace. And I really hope you will make your decision today, for you will never be the same. It is not by coincidence that you are viewing this today, for today will be the day for your salvation!
(2 Corinthians 6:2)
For salvation/sinner's prayer, click
HERE
... :)