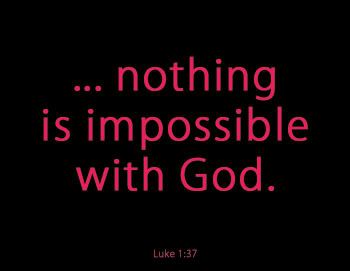 O Lord, if you heal me, I will be truly healed; if you save me, I will be truly saved. My praises are for you alone!
Jeremiah 17:14
Today, I have a hunch that God wants to release His healing power through this blog. Currently, if you are reading this and have any illness like cancer, skin disease, or even small illness like fever and flu, today, Jesus wants to heal you. For those who have family members who are sick, and you have been praying for them to be healed, take heart child!
Now, I start with this prayer:
Dear God, today, I pray for those who are ill or have family members who are sick. You know their desires, Lord, how much they want to be healed. You, know their sufferings, Lord, how serious their condition is. Today, I take authority, that, in the name of Jesus, they are now free from all these illnesses. Jesus, right now, let it be by your blood and your stripes that they are going to be set free today. In Jesus name, let your will be done! I thank you Father for what you are going to do in their lives, for you are a God who never fails. Thank you Jesus for your healing power. In Jesus mighty name I pray, Amen.
No matter which country you are from, I strongly believe that Jesus is omnipresent and wants to heal you. So, pray now and let God take full control today:
For Jesus, impossible in nothing to Him, for, with Him, nothing is impossible!
You may leave healing reports through commenting on this blog or in my chatbox talk it out! And for the benefit of those who cannot understand Chinese, today's post will be an exception: I will translate this post.
主啊,如果你拯救我,我将会真正治好了 ;如果你拯救我,我将会真正保存。我的赞美是单独为你 !
耶利米 17: 14
今天神想释放其愈合的权力,通过此博客的预感。目前,如果在阅读这篇文章,今天有任何疾病如癌症、 皮肤病或甚至小病,出现发烧及流感,耶稣要治愈你。目前,如果你有家人身病,我希望你会与我一起祈祷,让身边的家人因为耶稣的力量而全愈。
现在,我开始祈祷:
亲爱的上帝,今天,我祈求那些生病的人,或那些生病的家庭成员。你知道他们的欲望,主啊,他们是多么希望被治好啊。你知道他们的苦况,主,他们的情况有多严重。今天,我拥有权力,耶稣的名义它们现在免费从所有这些疾病。耶稣,现在,让它将由你的血液和您他们打算今天被释放的条纹。在耶稣的名字,让你做的意志 !我感谢你父亲什么如何在生活中,因为上帝永远不会失败。感谢您所拥有的力量。耶稣强大的名称在祈祷,阿门。
无论您是从哪个国家,我强烈相信耶稣所有的力量是无所不在的,他想要治愈你。所以,现在祈祷吧,让神今天采取完全控制:
耶稣是万能的,因为有他,没有什么事难得道他!
你可以留下愈合报告在此部落!谢谢。