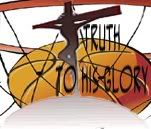 In heaven and on Earth, all glory goes to God. Today, I am going to identify the things that gives glory to Him.
1) Creation
In the beginning, where the earth was just a bare land, without any light or mankind, God starts to prepare this place where humans will inhabit. From a place where there was total darkness, to a place where there was day and night; from a place where there was not a single living creature, to a place which lives animals, man and plants. It is because of God's glorious creation of the Earth that today, we have such a wonderful environment to live in, and God is in heaven, preparing an even better place where we can truly call home: heaven.
'Thus the heavens and the earth were completed in all their vast arrays.'
Genesis 2:1
2) His holiness
The angels in heaven never stop glorifying God, while they keep saying God is holy. Because of God's perfection, He shines and the angels have to cover their faces (Revelation 4:8). When God revealed Himself to Isaiah, even when He has the authority to deem Him as holy, because of His holiness, Isaiah saw so much of his imperfection that he broke down and felt unworthy (Isaiah 6:5). God's deserves all the glory, because of His everlasting holiness: the bright Morning Star (Revelation 22:16).
"Holy, holy, holy is the Lord Almighty; the whole earth is full of his glory.''
Isaiah 6:3
'Day and night they never stop saying: '' Holy, holy, holy is the Lord God Almighty, who was, and is, and is to come.''
Revelation 4:8
3) Worshippers
As people living on earth, when we worship God, we are glorifying Him with our lives, as worship is how we live our lives for Christ. When other people see or exclaim how holy we are living, Christ is shining in us, and therefore gives glory to Him. We will praise and glorify God with joyful songs, because He deserves it.
''You are worthy, our Lord and God, to receive glory and honor and power, for you created all things, and by your will they were created and have their being.''
Revelation 4:11
4) Miracles
When Christians pray, you will never hear them using their own names to perform signs, because they do not have the authority or power to do so. Hence they use the name of Jesus to perform miraculous signs, for instamce, healing of others. Only Jesus has the full power to do so, and when the miracle takes place, all glory goes to Him.
Just like what He did through Moses, while at Egypt.
'He performs wonders that cannot be fathomed, miracles that cannot be counted.'
Job 5:9
5) Church
Church is a sacred place where we gather together to worship and hear the Pastor share the word. When we worship Him with songs, we lift and glorify His name, praising Him with all our hearts. When the Pastor preaches, the essence of the gospel, which is the saving power (Romans 1:16), is always brought out so that we may see salvations taking place in the church. God moves in the church, and His presence is always filled in the church, and since we know that His presence is in there, we can lift up His name and salvations will take place, so that we can welcome the people who want to be saved into the family of Christ. For what is a church if Jesus is not there?
'Glorify the Lord with me; let us exalt his name together.'
Psalms 34:3
Lastly, this is a song that I like to hear, and I feel the lyrics are extremely meaningful, giving all the glory to God. May you continue to glorify God with your life, keeping that fire burning for Him. God bless! :)
'Grace and peace to you from our Lord Jesus Christ, who gave himself for our sins to rescue us from the present of age, according to the will of our God and Father, to whom be glory forever and ever. Amen.'
Galatians 1:3-5
Jaeson Ma- Glory