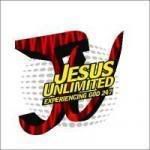 Jesus: unlimited goodness.... This is our God whom we worship. Knowing us from the inside out, He supplies us with everything. His glory is revealed through the worshippers, us.
1) His glory is unlimited
Through the worshippers, like through praise and worship, as we start to declare, through the songs we sing, we start to declare His glory, that He reigns forever. When we live for God, carrying the light of God, it also glorifies Him. An achievement in our studies is also a glorification to Him, as we start to lift our praises. Through Jesus death on the cross, when He rose the third day, it is a glorification as it is fulfilled for what He spoke, that He is the truth.
'So whether you eat or drink or whatever you do, do it all for the glory of God.'
1 Corinthians 10:31
2) Our supplier of unlimited freedom
We may sin frequently, but freedom allows us to have a close relationship with Him, not King and unworthy servant, but God, our Father, and His children, us. It is through Jesus that all breakthroughs will happen and all creation can dance for joy because we are free in the name of Jesus.
'It is for freedom that Christ has set us free.'
Galatians 5:1
3) His achievements are unlimited
Even though God may have all power, but He does not use it to His advantage. By the act of sending His son, Jesus, down to earth, Jesus achieved things like overcoming the devil's temptation and not misusing His power to kill the people that crucified Him. As for right now, in church, when the multitudes and salvations come, every belief is an achievement. Like when we set targets on the number of people we want to invite to church, or how many members we want to see actively coming, we may set 300 or 400 people, but God does not stop at the limit we set. He goes further to achieve greater unlimited things.
'He who did not spare His own Son, but gave Him up for us all- how will He not also, along with Him, graciously give us all things?'
Romans 8:32
4) His power is unlimited
Even though Jesus rose to heaven, He did not leave us like that. He send the Holy spirit down to us so that we can perform miracles through Him, His power. Like healing or speaking in tongues, or even prophesying, He gave us all this gifts, through His power, for our God is not a selfish God.
'He said to them, "Go into all the world and preach the good news to all creation. Whoever believes and is baptized will be saved, but whoever does not believe will be condemned. And these signs will accompany those who believe: In my name they will drive out demons; they will speak in new tongues; they will pick up snakes with their hands; and when they drink deadly poison, it will not hurt them at all; they will place their hands on sick people, and they will get well."
Mark 16:15-18
5) His love for us is unlimited
I just can't express more about His great love for us… our God is a great God who send His son to die for us. He is a God who loves us so much, by even saving our unworthy generation.
'Love is patient, love is kind. It does not envy, it does not boast, it is not proud. It is not rude, it is not self-seeking, it is not easily angered, it keeps no record of wrongs. Love does not delight in evil but rejoices with the truth. It always protects, always trusts, always hopes, always perseveres.
1 Corinthians 13:4-7
Let us just give continuous glory to our Father, who is limitless in everything... Our provider, that is a God whom we serve!!