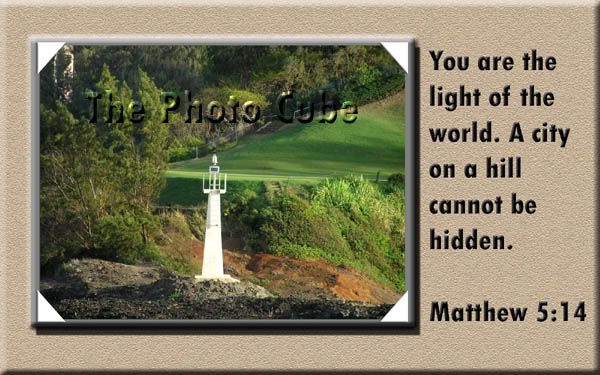 'You are the light of the world. A city on a hill cannot be hidden.'
Matthew 5:14
I believe some of us experencing things like when we dedicated or re-dedicated our lives to Jesus, He will place a passion, a godly one, into us, letting us go crazy over it and want to accomplish it as soon as we can. But don't you realise that after a while, like maybe a few weeks or months later, this passion of ours will start to slowly diminish?
Take for example, a passion for your generation, maybe sharing the word to our friends. There will be a time of the peak where we go bold and step out for this gospel, our generation which will rise. But as time goes by, maybe because of rejections faced and examinations, we start to neglect this passions? Or maybe because we left our church and the linkage between us and God starts to break apart and we drift away?
I want to share with you all today, that no matter whether your passions start to die or whether you are currently drifting away, the guide of the light, Jesus, will try, or rather, make sure you will get back to Him. Because you are the light that God wants to work upon, He will always stand by you. Even when you feel lonely, like when you are praying and you feel that you are talking to a block, the guide of the light will be with you, pulling you through every strom that may come and let it be calm.
So, not only let the guide of the light be in the presence of your life, be a light that will start to glorify God. Be like Jesus, be a light for your friends and family!