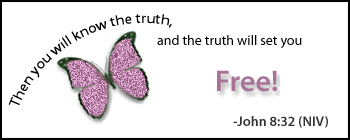 Hey there! Today I will be targeting on the non believers, because this is what I feel God is wanting to share with you all today.As for the Christians sorry about it because it is not on purpose that i want to neglect you.
If you have never heard about Christianity of about Jesus here's some good news for you: Jesus, the one who I am worshiping, I put my faith in Him because of His love for me. Who is like Him who is willing to sacrifice His son just for the sake of us? even though we did not knew Him at first, he himself knew that his nations will multiply and reign forever. So as the scripture says:
'For God so loved the world that He gave His one and only son, so that whoever believes in him shall not perish but have eternal life.'
John 3:16
Maybe some of you, non Christians, are facing with a problem which you think cannot be solved, even though with the faith that you are believing. maybe you feel like giving up. But i tell you today,the invitation is opened to you, to accept a God who will never fail you, because He is the one in control.
In whatever circumstances you are in it will be solved, for He says:
'For nothing is impossible with God.'
Luke 1:37
This good news, about Jesus, will surely change your whole life of mess to a life of goodness and abundance. He has changed me, which is why i can testify to that, that is I am who I am today because of His unending love and grace. Now God is giving you a chance to accept Him. No matter what your past is like, he doesn't care so much, because through the act of nailing Himself on the cross, so that we will be saved. Because this is the truth:
'You will know the truth, and the truth shall set you free.'
John 8:32
These questions for you today: are you willing to let the truth set you free forever? If you have never tried accepting God as your Lord and savior before, how can you reject his invitation to you? Are you willing to see your whole life changed and see the wonders He will do in your life? even encountering a real God? Don't reject this salvation anymore. salvation is here and He lives in me till today. Will you want this salvation to be in you as well? I hope you will accept God's invitation to you....
(Any questions in regards to this? Write in my cbox....)